There was a man described in the fourth chapter of 1 Kings to be wiser than any other man. His name was Solomon. People would come from all over to hear his wisdom. At one point the Queen of Sheba came to him to test him with difficult questions to see if he truly was a man filled with wisdom. Solomon had answers for all of her questions. Nothing was too difficult for the king to explain.
The story continues in 1 Kings 10:6-9: (6) She said to the king, "The report I heard in my own country about your achievements and your wisdom is true. (7) But I did not believe these things until I came and saw with my own eyes. Indeed, not even half was told me; in wisdom and wealth you have far exceeded the report I heard. How happy your people must be! (8) How happy your officials, who continually stand before you and hear your wisdom! (9) Praise be to the Lord your God, who has delighted in you and placed you on the throne of Israel. Because of the Lord's eternal love for Israel, he has made you king to maintain justice and righteousness."
There were a couple of things that jumped off the page for me when I read those three verses.
In verse 9 when the Queen says "Praise be to the Lord your God, who has delighted in you and placed you on the throne of Israel." Praise truly needs to be given to God in Solomon's wisdom because that's where it came from.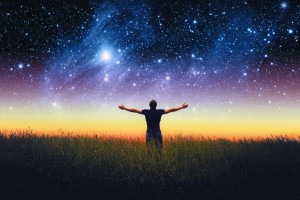 As Solomon became king, the Lord appeared to him in a dream and told Solomon to ask for whatever he wanted. Above all riches, above the destruction of his enemies, above all else, Solomon asked for wisdom. Scripture goes on to tell us the Lord was pleased that Solomon asked for this and He gave Solomon a wise and discerning heart. The source of Solomon's wisdom wasn't from a book he purchased on Amazon, a seminar he attended or a diploma hanging on his wall. Those things can undoubtedly be beneficial for us, but we need to understand and embrace the fact that the true source of our wisdom comes from our God in Heaven above. We need to follow Solomon's example and ask for it. The Lord also told Solomon that he would live a long and prosperous life if he continued to walk in God's ways and obey his statutes and commands. To obtain wisdom and discernment, we need to continually ask our Father to bless us with it and we need to continue to walk in His ways.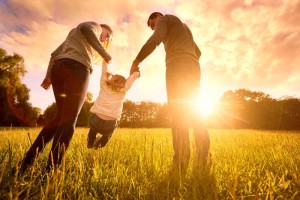 The piece that really jumped off the page was in verse 8 when the Queen tells Solomon, "How happy your people must be! How happy your officials, who continually stand before you and hear your wisdom!" I immediately thought of myself when I read that. I'm not a king, senator or even a city council member, but I am a leader in my place of employment and also a husband to my bride and father to my children. My desire is for it to be said of my wife, children and those I work with that they were happy and blessed because of my wisdom. That my wife would be blessed because of the heavenly wisdom given to me. That my children would have a living, breathing example of Godly wisdom. That they would see what a godly husband and father is. Also, for those I work with to be blessed with the input and decisions that I contribute daily.
The ultimate desire of my heart is to hear my Father in heaven say, "Well done good and faithful servant. Come and share your Master's happiness!" But until that time comes, I want to hear "How happy those who know you must be!"
How about you? Are those around you happy and benefiting because of your wisdom? Take time today to ask our Father to bless you with wisdom and continually walk in His path. He is faithful to His promises.